Now that 91% of Americans and 75% of the rest of the world use mobiles phones, the phone booth is obsolete.  So what happens to all of those phone boxes? Sadly, many are making their way to the landfill.  But some are being rescued and converted into some pretty amazing projects.  I've seen people turn phone booths into sofas, loos, libraries, showers,  and some pretty amazing works of art.  But my favorite telephone box conversion has to be the phone booth aquarium.
French designers Benoit Deseille and Benedetto Bufalino have built this amazing fish aquarium out of an old phone box for the Festival of Lights in Lyon, France. The Festival of Lights in Lyon is an annual event celebrating the Virgin Mary who, as the legend goes, spared Lyon from the plague n 1643.  Every year on 8 December, residents of Lyon place candles outside their windows to honor the Mother of Jesus, creating a spectacular sight that attracts 4 million tourists.  This telephone booth aquarium is drawing crowds and is a big hit with tourists and locals alike.  This amazing conversion has turned a telephone booth into something creative and exciting.  Hopefully it will spur on other artists to transform other phone booths and save them from going to the landfill.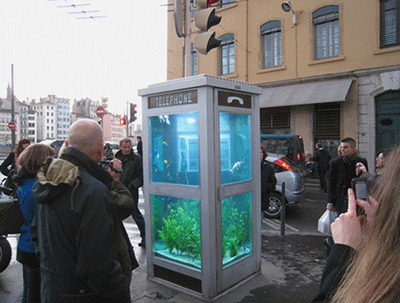 Goldfish Aquarium in a Phone Booth in Japan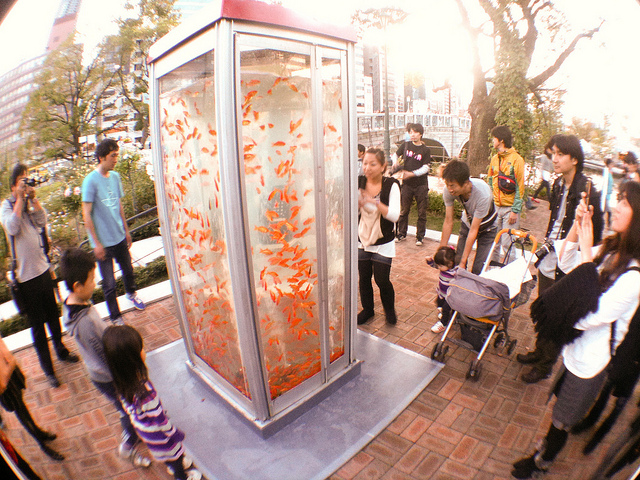 Fish tank phone booth from Discovery Channel's Tanked (which went up for auction on eBay).  Guess the owners didn't like it.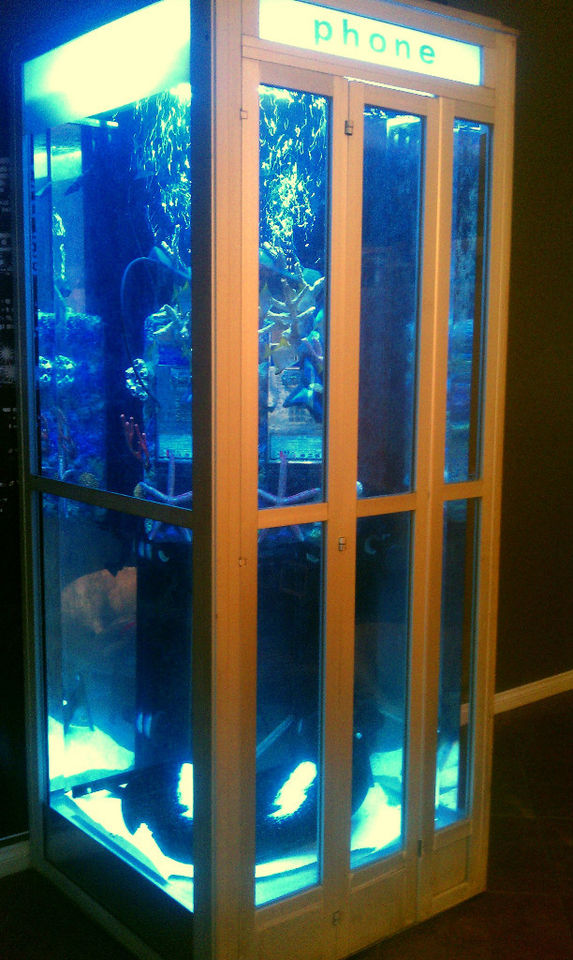 Here's a video clip from the program:
From an exhibition in Japan displaying unusual aquariums.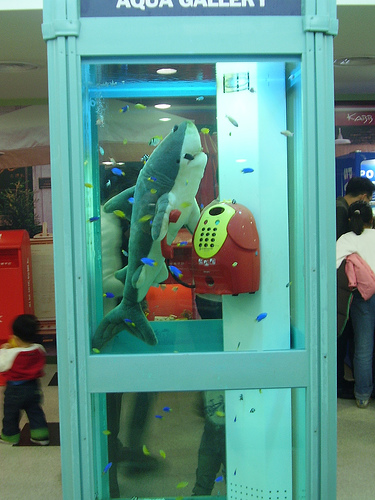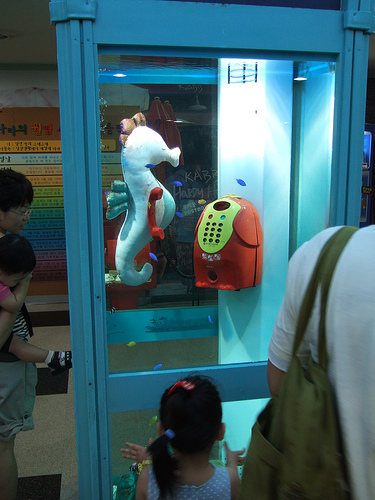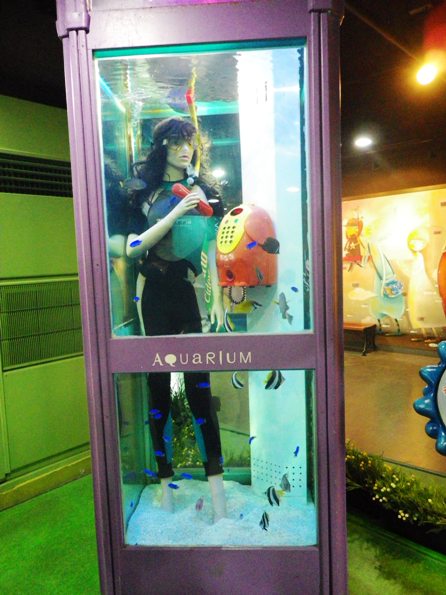 Telephone booth fish tank in Germany.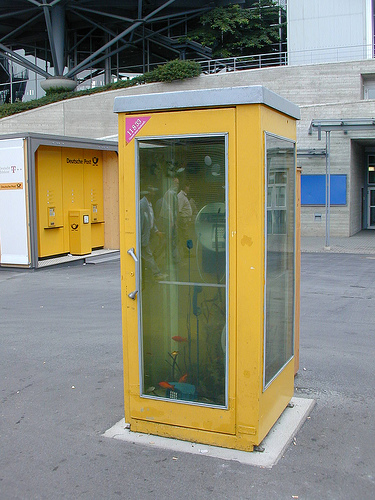 Aquariums using the iconic London phone box.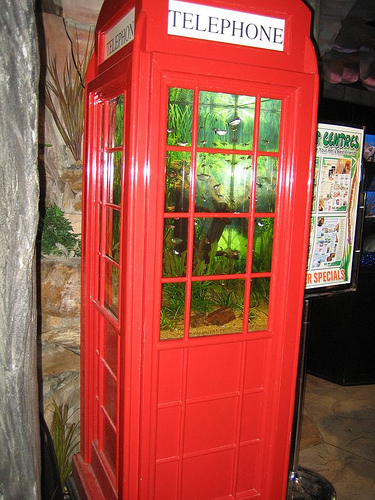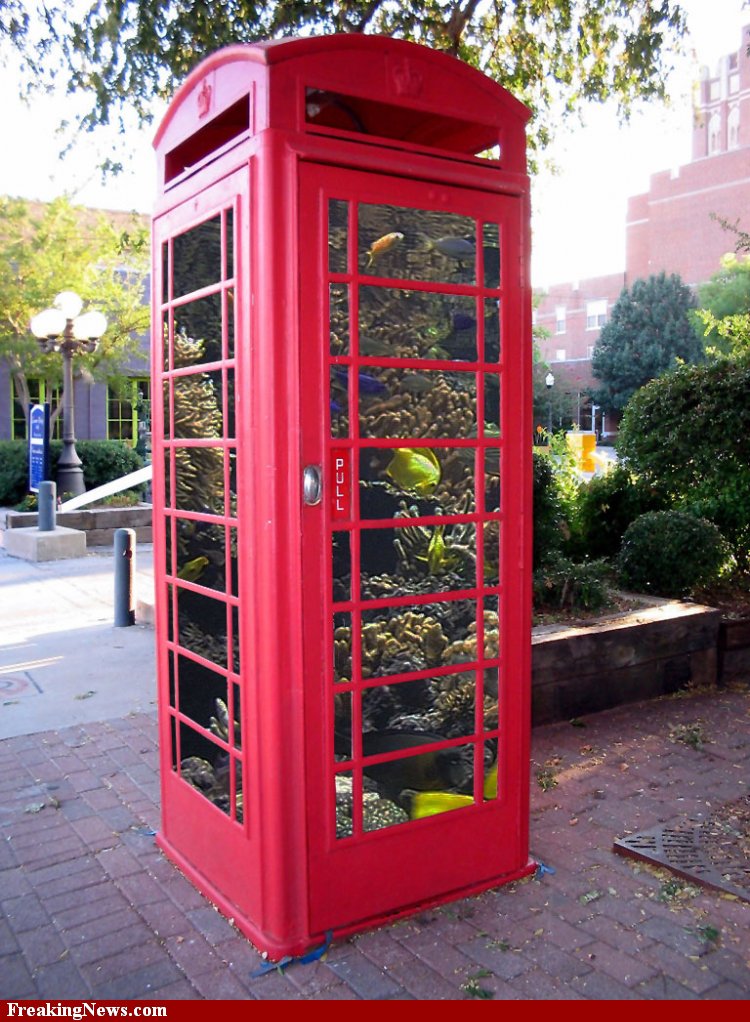 BOOK RECOMMENDATIONS: