The world is filled with amazing photographers, both past and present.  The list is endless of gifted and talented image makers.  Here are five of my favorites:
RICHARD AVEDON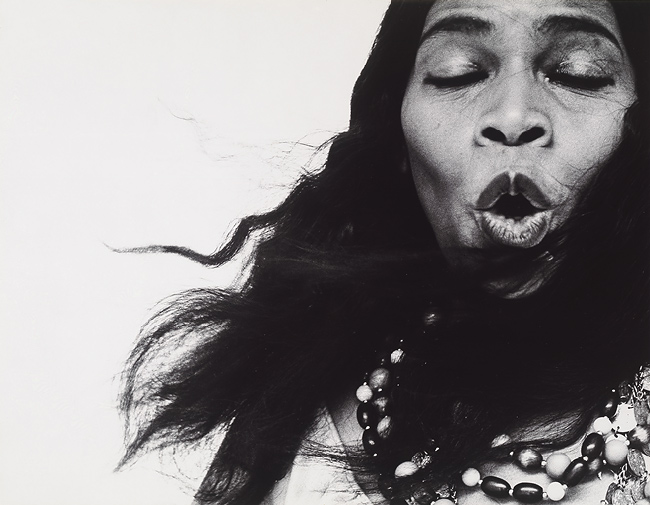 Richard Avedon was an American photographer who brought an elegance and sophistication to everything he shot.  In the NY Times obituary following his death in 2004, Andy Grundberg said, "His fashion and portrait photographs helped define America's image of style, beauty and culture for the last half-century."
He worked for many years with Harper's Bazar, Vogue, and Life Magazine, His oeuvre includes such celebrities as Marilyn Monroe, The Beatles, and Audrey Hepburn.
He has published many books.  Those of particular interest are Portraits and In The American West.
WILLIAM EGGLESTON
William Eggleston is an American photographer who secured color photography's place as a recognized and respected art medium.
While teaching at Harvard, Eggleston discovered dye-transfer printing.  For three years he read and experimented with the technique until he put together his portfolio entitled "14 Pictures" which was exhibited at the MoMA just two years later.
Eggleston's work largely focuses around common, everyday objects, such as his most well known image of a tricycle.

JEFF WALL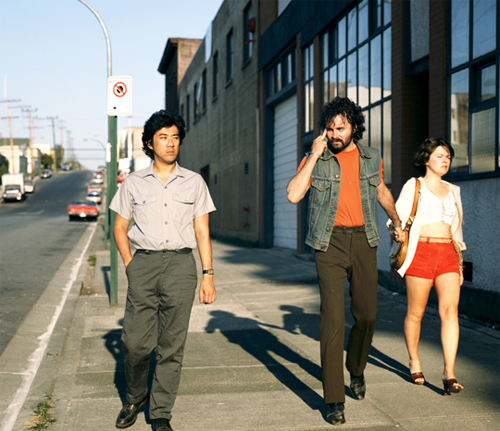 Canadian Jeff Wall is known for his large-scale, back-lit illfochrome images, mostly of common, ordinary events.  However, these seemingly casual photographs were meticulously planned out and coordinated, designed to look as if they were happenstance.
Mimic, (1982), is a classic example of Jeff Wall's one frame cinematography. It seems as if Wall just snapped this shot, but in reality, it was a grand production, a recreation of a scene the photographer had witnessed before: The bearded man, walking along side his girlfriend, is making a racial gestures towards the asian man on his right; he is pulling the corner of his eye out to the side, slanting it, in mockery of the asian man's eyes.
MICHAEL KENNA
Englishman Michael Kenna is best known for his stunning black and white landscapes, although he has done color and commercial photography, as well.
Over a period of 15 years, Kenna photographed Nazi prison camps, the resulting in a magnificent and haunting collection of images published in his book, "Impossible to Forget: The Nazi Camps Fifty Years After."  Kenna was criticized for this work because his imagery was too beautiful.
ANNIE LEIBOVITZ
Annie Leibovitz is an American photographer who got her start as a staff photographer for the newly launched Rolling Stone Magazine.  And her career has just gone up from there.
Leibovitz took the last photograph of John Lennon in 1980, five hours before he was murdered.  The image of he and Yoko appeared on the cover of Rolling Stone Magazine.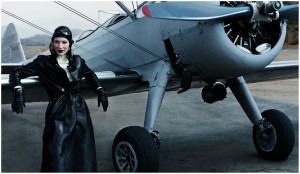 BOOK RECOMMENDATIONS